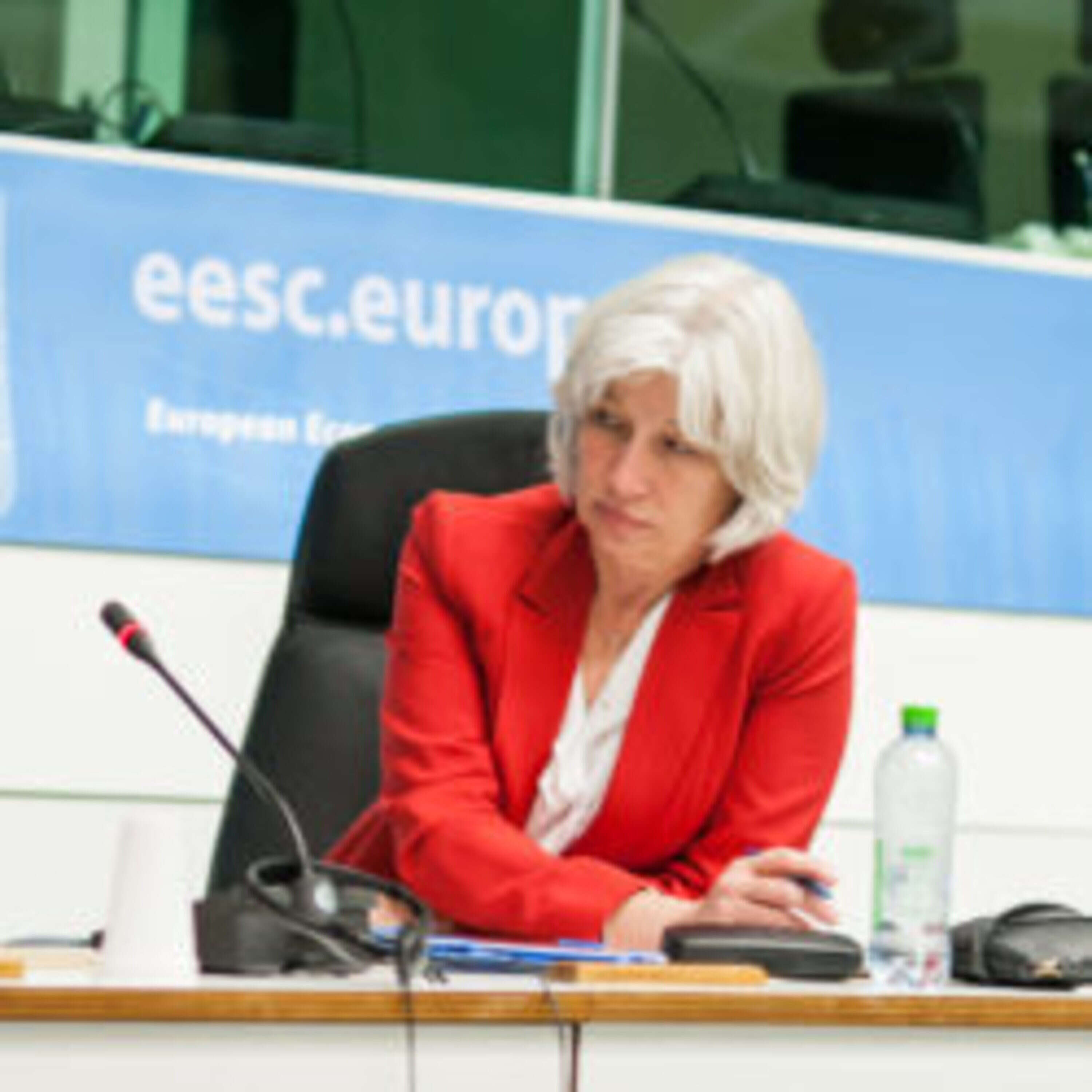 Episode 97: Interview with Rebecca Masisak, CEO of TechSoup, a non-profit international network of NGOs that provide technical support and technological tools to other nonprofits and social benefit organisations
Rebecca Masisak is CEO of TechSoup–she sets the strategic direction and provides executive oversight of all aspects of the organization and its global operations. Ms. Masisak joined TechSoup in 2001 to launch its e-commerce donation platform, moving the organization from a local San Francisco Bay Area focus to a national reach. In 2006, she founded the TechSoup Global Network to scale the program's impact globally. Ms. Masisak became CEO of the organization in 2012, after having served the prior six years as co-CEO. She previously worked as a strategy consultant with Coopers & Lybrand and in leadership roles at several Internet businesses.
Ms. Masisak holds an M.B.A. from the Columbia University Business School. In 2017, she was honored as one of the nonprofit sector's "top 50 most influential leaders" by the Nonprofit Times and named one of the "most influential women of the Bay Area" by the San Francisco Business Times. She co-leads the Bay Area Social Enterprise Leadership Forum.
In this insightful interview, Rebecca talks about the tech challenges that NGOs and social benefit organisations face, the importance of technology within the sector and TechSoup's growth and evolution. She highlights the key role of tech donors supporting the sector and the way that TechSoup works with a growing number of corporate donors to deliver services around the world. Rebecca also identifies some of the distinct problems that NGOs face trying to fund technology development in the current business climate. She also discusses how the organisation has dealt with scaling, collectively growing the tech resources devoted to expanding the capacity of the global social sector and how the organisation has achieved its hugely impressive impact.
TechSoup has recently launched a $11.5 million growth capital campaign, an ambitious initiative to nearly double the number of nonprofit organizations it serves. The campaign includes opportunities to invest in TechSoup's growth through a Direct Public Offering (DPO). With investment minimums as low as $50, the DPO is uniquely structured to engage with TechSoup's community, including the nonprofits they serve and the technology companies they partner with. The DPO is gathering grassroots support and attracting the interest of major impact investors, including Microsoft Philanthropies, which recently made a $1 million impact investment into the DPO. The investment will enable TechSoup to develop new offerings to help nonprofits utilize technology to amplify their mission and impact. The investment it will also encourage investors of all stripes to support TechSoup's growth initiative and catalyze the impact to the sector.